What is Help Desk Support?
An IT help desk is essentially designed to provide all necessary technical support to users across the network. Typically, an IT help desk professional at a service provider likeIT Support Vancouveris responsible for carrying out the following functions:
Track, monitor and respond to all client communications
Help all clients with technical quarries and troubleshooting
Provide up-to-date and accurate information about the product/ service and take feedback and suggestions for improvements
Handhold customers in resolving issues and scale reported issues as necessary
Collect and share client feedback with business leaders
How Does an IT Help Desk Work?
IT help desk helps in infrastructure management by carrying out a wide variety of tasks including identifying and resolving bugs in company software, take care of new feature requests, address all relevant technical queries from employees, resolve issues with the network or VPN, login credentials, device compatibility, conduct all scheduled maintenance and administer updates and patches as they are released and more.
The IT helpdesk software operates through a centralized dashboard where all user requests (through phone, text or mail) is logged through creating a ticket for each issue and resolving them on priority. The comprehensive dashboard makes it easy for the IT team to quickly collate all pertinent information on the issue, share information and collaborate with multiple sources as required and even work on clearing multiple tickets at once. Really well-designed IT help desk software can also enable development teams to track bugs thanks to the software's ability to group tickets with common issues. Resolving the bug also resolves all related tickets at once.
A searchable help center can also make an IT service desk more efficient and streamlines. This enables employees to quickly look up issues and find answers by themselves, and find more knowledge in forums and boards where senior leaders can share their expertise and advice. Having this sort of functionality in your chosen help center can also help you significantly reduce the total volume of tickets and onboarding times.
Factors to Consider Before Choosing a Help Desk Support
Ascertain Your Budget
While you may think that this is a common step to any procedure you may undertake, IT help desk services vary too widely in range, function and costs not to have exact figures in mind. The good thing about Help Desk Support Services is that since it's available through outsourcing and delivered as Software as a Service (SaaS), businesses of all sizes can stand to apply it and benefit from customized solutions.
But again, you do need to pay close consideration to your own needs as this will be a key customer-facing touchpoint in your business and you need to make sure that you're picking the best fit. A dedicated help desk platform is a far cry from just having your presence on social, a business email and phone – it covers everything from smart ticket management, to relevant data collection and sharing and seamless integration with other third-party software you currently use.
One of the most common ways to ascertain your help desk budget is through knowing a central metric called total cost per ticket or total cost per incident that is the cost of each customer call. Simply divide your help desk operating expenditure by total ticket volume for any given month or week. This does not take into account costs incurred through staffing and facilities, but does cover costs for software, channels such as a (VoIP) phone or video conferencing tool. Get this number and match it with the pricing of vendors you have shortlisted. Help desk vendor pricing can be confusing to understand as they offer tiered pricing plans depending on usage or total number of agents, and the software can be charged either monthly or annually. However, any reliable vendor will work with you to provide clarity on this until you are entirely sure what you're paying for.
Help Desk on Premise Or on The Cloud
Help desk software deployments can be done on-premise with software installed on a local server (pre-owned or purchased separately) or through SaaS solutions hosted in the cloud and managed by the service provider. Cloud predictably offers far better cost and flexibility benefits, especially for small businesses. But depending on your industry and nature of business, an on-premises solution could sometimes suit you better. You will need to hire an IT professional to manage on-premise installations. But if your business requires the maximum uptime, you will need to invest in a highly reliable and redundant Internet connection that securely connects you to the cloud-based software. Security is often better managed in the cloud, and unless you have legitimate regulatory prohibitions/ concerns about storing data in the cloud, you should generally opt for it.
Know Your Own Needs
It's important for you to exactly know how the new help desk tool can fit into your existing processes to enhance them. At this point, you'll be asking tactical, customer-centric questions such as:
What Channels Do You Need to Use?
It's no secret that the modern consumer operates on multiple channels at various points in their buyer's journey. For instance, the help desk service you choose must be comfortable operating with the same channels that your customers use most frequently and your team is conversant with. Once you know exactly what you want out of your help desk solution, it's also a good idea to jot down all the potential tools your team may need to use and prioritize them. If your business is based in Vancouver,IT Consulting Vancouveris the most premier name in Tech Support Business.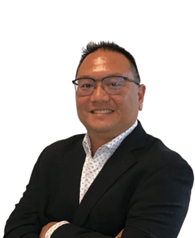 Sam Goh is the President at ActiveCo Technology Management, anIT Services Vancouvercompany. Sam comes from an operational perspective, his tenure at ActiveCo emphasizes working with customers to closely understand their business plans and to successfully incorporate the technology component to those plans. Under his leadership, ActiveCo has developed expertise which focuses on enriching the extensive customer relationships by integrating strategic and operational focus areas through consulting. When Sam and his wife Candee aren't running ActiveCo, they enjoy road trips