Manufacturers in all industries have been impacted by the global microchip shortage since 2021. Industry experts and thought leaders have cautioned the IT and auto industries to prepare for a potential shortfall into 2023.
The semi-conductor shortage has affected a number of well-known brands. For instance, Apple had to reduce the manufacturing of the iPhone 13 by 10% last year as a result of their suppliers' inability to get sufficient CPUs for the devices. Even though Apple or any other particular company is not to blame for the microprocessor shortage, this led to a decline in Apple's share prices of almost 8%.
Speaking of businesses, Samsung's output has also been hurt by the global scarcity. The top smartphone maker in the world, Samsung also provides parts to other businesses like Apple. The Korean juggernaut has stated that it may hike component pricing by around 20% to cover increasing raw material expenses. This would have an international impact since other tech and vehicle manufacturers would need to charge more for their products to offset the costs of the microchips.
Let's examine the origins of this supply and demand imbalance before going further into how the chip shortage may affect the prices of the iPhone and Samsung in particular.
Causes of the Current Global Microchip Shortage
In 2020, when the entire globe went into lockdown, the shortage started. Due to having to spend all of their time at home, people started using technology for amusement and stress reduction. Companies struggled to release items quickly enough, putting additional pressure on manufacturers as a result of this unheard-of rise in demand. The factories responsible for creating semi-conductors couldn't keep up.
It's crucial to remember that if companies had had access to the same quantity of labor and raw supplies, this backlog may have been averted. During a global shutdown, shipping ports were shut down and cargo had to wait months to be moved. Factories just couldn't produce the microchips, despite their best efforts, as the supply chain sector suffered greatly.
Another factor contributing to the global shortage is the auto sector. When the world went into lockdown, automakers canceled their orders for microchips because they thought fewer people would require cars. As a result of panicked purchases of parts from their regular suppliers, automobile makers found themselves in a microprocessor shortage when demand for new cars did not decline.
According to experts, the scarcity will last until at least 2023, therefore tech businesses should be on the lookout for fresh approaches to help them deal with any difficulties.
How Will This Affect Samsung's Prices?
As was previously mentioned, Samsung will increase the cost of their components by around 20 percent to offset growing production and material expenses. How will this price increase impact the typical Samsung customer is still a mystery.
Samsung is a technological behemoth that, in theory, could tolerate increased prices. It would be incorrect to characterize them as merely numbers-focused given that the corporation made every effort to keep the cost of the components they provided as low as possible. They have had to raise prices, though, due to outside factors like the conflict in the Ukraine, the expansion of lockdowns in China, and the interruption of the global supply chain. After two significant semiconductor producers, Taiwan Semiconductor Manufacturing Co. (TSMC) and United Microelectronics Corp., indicated that they too would raise prices, they gave the idea some thought.
What impact does a component price increase have on regular consumers? First of all, be prepared to pay more in the near future for your preferred goods. This is particularly true of Samsung's premium smartphones, which will arrive on schedule despite the global chip shortfall. This is so that Samsung can keep its brand reputation, for which they are willing to pay top cash. However, buyers will currently need to make the same sacrifices in order to afford one of those flagships.
The second impact, which you will experience even if you discount Samsung's own products, is a general increase in the cost of electronics. So anticipate some form of price increase for your preferred electronic devices in the upcoming months. As the fourth-largest producer of microchips worldwide, Samsung's price changes have an impact on the entire international market.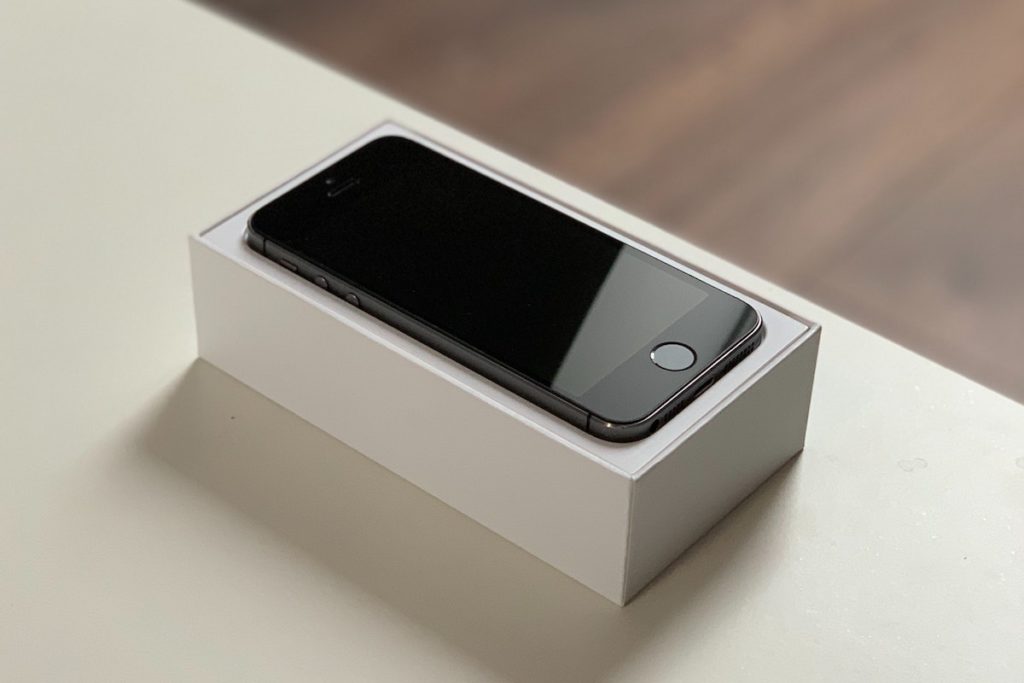 How Would This Affect iPhone Prices?
The global semiconductor scarcity has caused headaches for Apple as well. This has been most noticeable in the iPad manufacturing chain, where the company struggled to get enough devices out due to the worldwide semi-conductor shortage.
Given that Apple's star goods suffer the brunt of the production crisis, the shortage might have the greatest impact on Apple's profit margins. The majority of smartphone manufacturers have a net profit margin of between 5 and 10%, according to Counterpoint Research. Despite having a wider selection, Apple may still be in danger because, according to some analysts, the company will need to boost pricing to cover costs before turning a profit in 2022. Despite the global semiconductor scarcity, Apple recorded a 20 percent gain in profit last year, increasing their market value.
Although Apple's commercial approach may be affected, they do have a secret weapon. The business prefers to have a varied group of suppliers, which reduces their vulnerability to a single manufacturer. Furthermore, they have been able to deal effectively with suppliers thanks to their large bankroll.
What Takes Place Next?
Experts in the field predict different things about the global chip shortage. It's difficult to predict if the supply chain for microchips will stabilize given that China and some regions of Europe continue to experience periodic lockdowns.
Some businesses are attempting to tackle the problem head-on by establishing domestic manufacturing facilities in the U.S. and weaning themselves off of foreign suppliers. Market leaders like Cristiano Amon, CEO of Qualcomm, have forecasted that there will still be a scarcity for some businesses until 2024 because there is still a greater demand than supply.
There is no getting around the fact that the global scarcity will continue at least through 2023. As a result, you should be ready to pay more for your preferred electronics right now.