AI is on the rise. It may seem scary to some, but there are so many ways to use AI in eCommerce.
The most common AI applications for eCommerce businesses are product recommendations and machine translation. However, there are many more examples of using artificial intelligence within an online store.
How Should You Use AI for Your eCommerce?
First of all, it is important to understand artificial intelligence. To put it simply, AI is a technology that deals with intelligent machines that can act autonomously.
Today's computers can work with big data sets and perform previously impossible tasks without the help of machine learning algorithms or neural networks.
1. Product Recommendations
An effective way to present products for sale and drive sales, product recommendation algorithms work by analyzing big data sets (for example, shopping history) and predicting the "similar" items that might interest you.
Amazon is already leveraging machine learning to make targeted product recommendations to boost purchase chances and increase sales volumes.
Personalized product recommendations can increase sales and help companies understand their customers better, regardless of the industry.
2. Machine Translation
Machine translation is especially relevant in international eCommerce. This type of AI application aims to translate texts from one language into another without human assistance – it is a very useful tool in marketing campaigns or customer service.
For example, website translation into different languages will increase your SEO rankings and traffic from different countries.
Moreover, it can be used in email newsletters when you have international clients – machine translation will allow them to understand your content better and offer a more personalized service.
Machine translation within an online store makes the whole purchasing journey easier for non-English speakers as it eliminates language barriers when shopping on international platforms.
3. Chatbots
This type of AI application is widely used by eCommerce businesses nowadays to provide visitors with instant answers in real-time to their questions, therefore narrowing down potential issues in a timely manner and increasing customer satisfaction at the same time.
This type of software works on the principle of intelligent dialogue. Its functionalities are not limited only to customer service – chatbots can be used within an online store to provide product or category recommendations based on browsing history.
Chatbots for direct sales can be used for eCommerce businesses that have high customer traffic on their websites. This way, they can optimize the internal processes related to customer service.
Aside from helping improve your customer service, chatbots can also give you significant insight into consumer behavior.
Machine learning algorithms applied for natural language processing can provide marketers with information about how many messages their chatbots receive on a daily basis and the number of interactions that take place.
4. Anomaly Detection
Before using machine learning algorithms that analyze text and photos collected in collaboration with various data providers, banks used to be overwhelmed with constant and time-consuming requests to manually review suspicious transactions.
Today, anomaly detection AI applications are quite common in finance companies, especially banks, where they are widely used for fraud protection.
An eCommerce company can use anomaly detection, too. For example, it can detect an unusual number of returned products or frozen credit cards which might indicate a fraud case.
In other words, an AI can be more efficient at detecting weaknesses on your website and alerting you. This helps you keep the day-to-day operations flowing smoothly and allows you to update your website as soon as you need to.
5. Social Media Management Bots
This type of AI application can be used for customer service on social media by automatically responding to comments or messages received via channels like Facebook Messenger.
Social media management bots can also be used in business marketing – it's a perfect tool for running marketing campaigns with direct interaction with your target audience.
There is also the possibility of analyzing responses and adapting strategies according to results. This way, you will quickly respond to potential problems that might occur during promotion periods (for instance, if an ad receives negative feedback) or learn how successful your marketing activities were.
On top of that, using machine learning algorithms applied to artificial intelligence, marketers can gather information from social media platforms and analyze it to find great content that can be used for marketing campaigns.
That way, AI provides the opportunity to easily find inspiration for creating new content without too much effort.
6. Fraud Detection and Prevention
Using big data analytics, machine learning algorithms, and computer vision technology, AI can detect suspicious behaviors related to purchase payments (for example, testing different credit cards at the same time) or spot fake adverts on websites.
This makes for a more positive experience for the user, contributes to deepening brand loyalty, and makes the whole eCommerce website run more smoothly.
7. Search Engine Optimization
SEO artificial intelligence helps marketers optimize copywriting for specific target audiences by providing data that supports the decision-making process.
This type of AI analyses the online behavior of potential clients to provide information about what content is popular with readers at certain stages of the buying funnel.
For example, if a topic becomes too popular among users searching for "Bluetooth speakers," marketers know they should create more articles around it and ensure the website has these topics covered so that users can easily find the information they need.
With SEO, marketers know what products to focus on to ensure that they can be easily found on your eCommerce website.
Let's not forget AI can also be useful for your ad campaigns. AI uses big data, computer vision technology, and machine learning algorithms to provide marketers with ad suggestions that might be interesting to the target audience.
Personalized adverts have the potential of pushing potential clients down the conversion funnel. Moreover, the adverts that generate the highest return on investment (ROI) can be highlighted and ranked accordingly.
8. Email Assistant
By using machine learning algorithms applied for natural language processing, AI recognizes emails from different senders and sorts them into folders automatically (if required).
Moreover, AI enables automatic email response generation, which might speed up interactions within your company, thus saving hours spent per day on routine tasks.
On top of that, AI can help automate emails to increase sales. Using a mix of advanced technologies, it's able to recognize images within email attachments, which helps marketers send out personalized messages with different offers.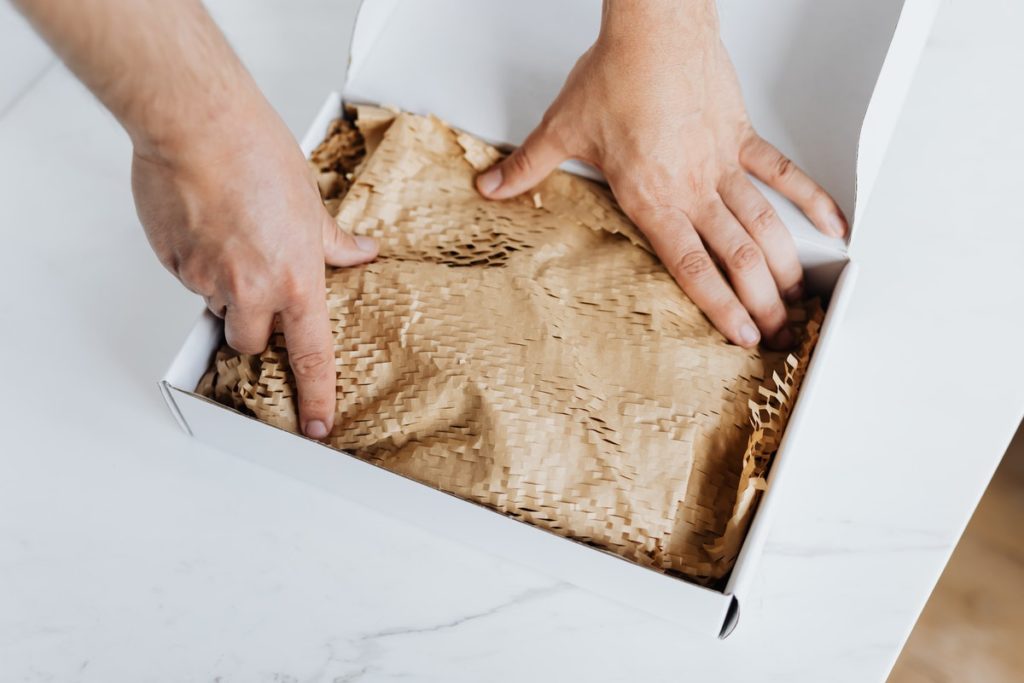 9. Predictive Analytics
Some AI applications can also collect customer data such as browsing history, purchase history, and other details that are then analyzed to reveal trends and patterns in order to predict future consumer behavior. This directly allows marketers to predict future demand.
Through machine learning algorithms and statistical analysis, AI helps marketers plan future inventory levels more accurately by predicting the expected demand at specific locations and during certain periods of time.
Some AI-powered algorithms even monitor online inventory levels in real-time. This is done to offer accurate forecasts about when a product could sell out.
AI enables retailers to take appropriate actions by scaling up production if demand increases or reducing costs if too many products are left without buyers.
Machine learning algorithms and price forecasting techniques can help marketers predict prices of products or services based on market conditions – this way, it is possible to spot the best moment for launching campaigns and determine prices that are most likely to attract potential clients in a given situation.
Finally, using various techniques applied to natural language processing, AI can notify marketers about how good their content is performing in terms of attracting potential leads.
This type of AI application can provide additional data to assess traffic quality and conversion rates, which makes it possible to determine the best topics or articles that should be covered.
Conclusion
To use AI in eCommerce, marketers should follow a simple three-step rule: understand your audience, build targeted content and offer a great experience.
AI enables companies to consistently attract the most relevant visitors, encourage them to browse their website, and convert them into leads or customers.
By leveraging machine learning algorithms, you can boost your marketing efforts and increase your online sales in a short time.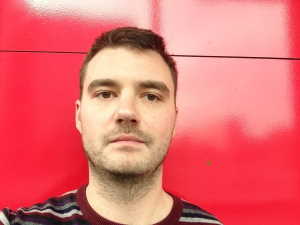 Travis Dillard is a business consultant and an organizational psychologist based in Arlington, Texas. Passionate about marketing, social networks, and business in general. In his spare time, he writes a lot about new business strategies and digital marketing for DigitalStrategyOne.