Who isn't excited when their team grows! Your business is booming, and talented individuals are joining on a daily basis. While this may be a dream of every business owner, growth also brings a few changes with negative consequences attached. Especially if your team grows past twenty people. To avoid them, you must pay special attention to your company culture, business metrics, and efficiency.
Focus on the Company Culture
Your core values are reflected in your company culture. It helps you find and retain the right talent. But, if you don't take care of your company culture, your business faces impending doom. When you're scaling and hiring more members, you always run the risk of your company values and beliefs getting diluted. This is especially true in the case of remote teams. Here's what you can do to preserve your company culture in such circumstances.
1. Put Your Company Culture in Writing
Create a document that describes your organization's values and beliefs. Mention what you stand for. Also, explain what employee behavior is expected and encouraged. Review the document and once you've completed the final draft, share it with your employees. Have a rule in place that makes it compulsory for new joiners to read the document during onboarding. You can also have it listed on your website and job postings. This will help attract the right candidates.
2. Prioritize Culture
Prioritizing culture fit ensures that the organization's culture remains the same even with new hires. Your employees will find it easy to collaborate and work with new employees as they share the same culture and values. This will help boost productivity at your place. So, how do you identify individuals that fit your company culture?
The right time for this is the interviewing process. Ask questions that will help you get a better understanding of the candidate's attitude and values. Some questions you can ask include:
Why are you interested in working in our company?
Can you describe how you see ideal company culture in your own words?
What did you enjoy most about your last job position?
What kind of work environment are you expecting to thrive in?
3. Virtual Team-Building Activities
Team-building activities are necessary to get team members to know each other. It also allows them to develop meaningful relationships. Due to the pandemic, it has become impossible to hold such activities at the workplace. Thus, you should organize virtual activities. Some activities that you can organize include:
Virtual happy hour – Schedule a video call with your team every week and have a non-work conversation while enjoying a couple of drinks.
Gaming sessions – Do you have any gamers on your team? Find out which games they like to play and host regular gaming sessions to help your team emotionally relax after work.
Trivia quiz – Organize a quiz for all the trivia lovers and include a prize for the winner to make things more interesting.
Focus to Shift to Different Metrics
The metrics you focus on change as your business grows. You'll want to prioritize different metrics depending on the stage your company is in.
Product Shift
When your business is new, you are still finding a product-market fit. This is known as the production stage. In this stage, you need to focus on customer growth, retention, and activation.
Customer growth – How many new customers do you onboard every month? By how much, percentage-wise, does your customer base grow month-over-month?
Customer retention – What percentage of your customers are you able to retain for one year? What does your ratio of retained vs. lost customers look like?
User activation – What percentage of your customers actually end up using your products?
Scaling Shift
You have found your product-market fit if your employees grow more than 25. This means you are either in the scaling or operations stage.
In this stage, the metrics you should focus on include:
Customer acquisition cost – How much does it cost you to acquire each customer?
Marketing channel performance – How does your customer acquisition cost look like across different marketing channels?
Sales performance – What's the number of sales opportunities your sales team generates per quarter? How many of those opportunities result in won deals?
Opertations Stage
Even at 25 employees, you might be at the operations stage depending upon your product and services and the nature of your business. You should focus on improving the efficiency and profitability of your business at this stage.
The metrics you should focus on include marketing and sales efficiency and infrastructure costs.
Infrastructure costs – How much do you spend on infrastructure every month? Can you reduce these costs?
Marketing efficiency – How much is your marketing team spending on different tactics to generate customers? Can you find a way to get the same results while spending less?
Sales efficiency – How much does it cost you to close a sales lead? Knowing this is crucial for adjusting your sales team's compensation effectively.
Operational Inefficiency
Operational inefficiency increases as your team grow. It can decrease your profits, frustrate team members, and even lead to business closure if it is not addressed. Operational inefficiencies can be found in the following areas:
Resource Planning
You are likely to miss deadlines and have many employees under or over-utilized if you don't have proper resource planning. This can lead to underutilized employees being fearful of being laid off. Similarly, the overworked employees will face burnout issues and will voluntarily leave for a better organization.
Schedualing
Effective resource and project scheduling are essential to make sure the projects move forward. It also ensures that your team meets deadlines consistently. Moreover, it reduces the stress on your employees. And we know that the happier the employees are, the better is their performance.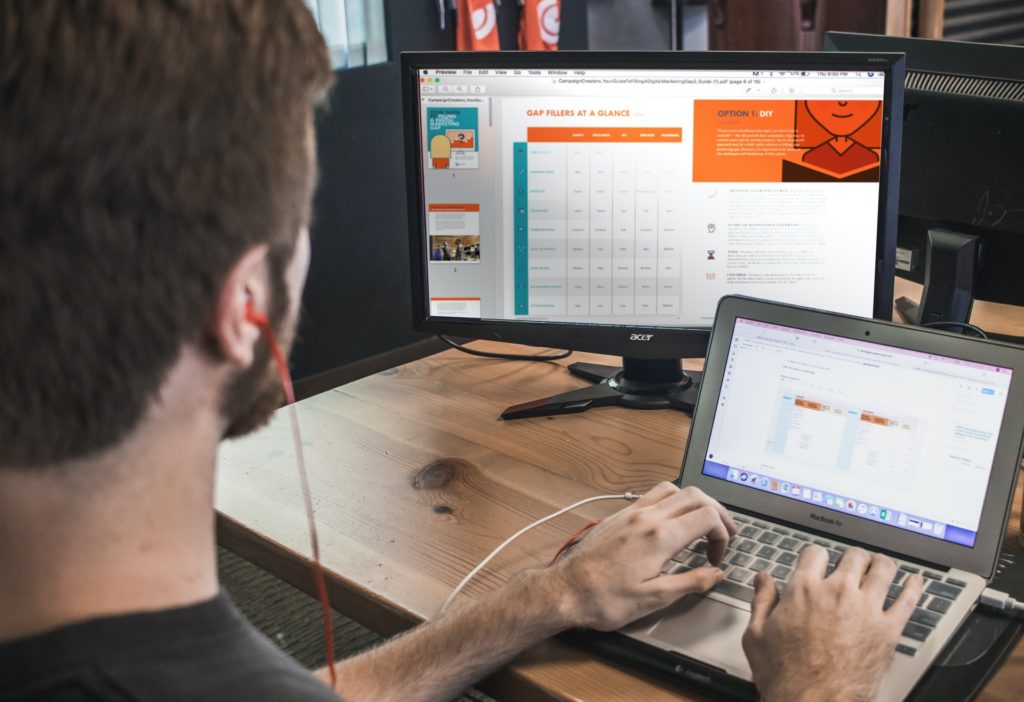 Processes
The biggest part of operational fails comes from your processes themselves. Are your team members confused about how to carry out the task? Do the tasks need frequent reworks because they weren't done correctly in the first place?
You can prevent this by creating detailed process documentation. Here's how to do it:
Define the scope of each process
Determine the start and endpoints
Identify needs and deliverables
Final Thoughts
Have you experienced any changes while growing your remote team? Would you like to share any tips? Do let us know in the comments.