Introduction
We all are working in a corporate world where there are enormous fields available to work in. Despite the sector we work in, all of us were or are part of various teams. Depending on the type of the task, there comes variation in the team size and workability. Some of us were having good memories with those groups, while some felt relaxed after getting out of it. It all depends on the effectiveness, fun moments, and positive work attitude that makes the team evocation happier.
For every organization, their employees are the real heroes that bring success to the business. But as mentioned, it is about employees and not a single employee. An individual may perform well, but his alone efforts are not sufficient for the growth of the business. It demands team efforts to achieve the goal.
To make the group work more meaningful, it is essential to be a part of a cohesive team. Belonging to it, the members' concentration remains on making the whole team more effective rather than focusing on individual growth.
It makes the process of hiring the right talent valuable if they get such a good team to work with. Therefore, it is the crucial duty of HR to look for the aspects that develop such a group.
In this article, you will come to know about the effective strategies for team cohesion an organization can implement to make their development journey more worthy and successful.
Without waiting, let's get started by firstly understanding the term 'Team Cohesion.'
What Does Team Cohesion Mean?
Team Cohesion is the group of individuals that works unitedly to achieve a common objective. They develop a strong bond that keeps them connected and motivated to work collectively. They follow the practice of we-ness rather than apart-ness.
The team effectively believes that each member contributes equally and provides necessary support whenever required. Each worker coming from various religions and backgrounds works together understands each other's views and develops trust to perform well collaboratively. Just as collectively, all the people praise the Indian team for getting wins similarly, here the team works together to achieve the goal by doing their best.
Strategies to Improve Team Cohesion at Your Workplace
Building a strong and effective team is not an easy task at all. But almost every company understands its importance. The proof for the same is as shown below.
Managers, especially HR professionals, have to look for various plans to implement team cohesion rightly. For helping them, the below-mentioned are some of the useful strategies they can think of to implement in their workplace.
1. Recruit Rightly
HR considers this stage very crucial and essential for their organization's development. While looking for the perfect set of skills in the candidate, you should measure their capabilities of working in a team without forgetting. It is that important because even if you find the most suitable candidate but if he/she lacks to perform well in the group, hiring them is of no use. In the near future, they will be only the reason for creating conflicts and arguments among the team.
Managers have first to find which type of employee fits best in the team. After knowing it, they can accordingly look for the best one considering these qualities as a prerequisite in them.
2. Emphasize Group Building
Making a good cohesion team requires time, patience, and diligence. To do it correctly, the manager has to put continuous efforts into building the feeling of trust, respect, and emotions for the team members. One can do it by using various team-building activities like playing games, informal gatherings, etc. Using this practice in the initial stage will be helpful a lot to the members of the group to know each other better and get the experience of working with them in other activities apart from work-related tasks.
Arranging such fun activities will help to develop a bond among them. It is the first stage of creating a cohesion team where employees know each other better and understand their views and try to work collectively. To make this first step more effective and to the point, HR managers have to free up themselves from their routine and repetitive tasks. You can do this by taking benefit of online hr management software that handles all your mundane duties and makes you free to focus on your core aspects; 'people management.'
3. Promote Active Participation
Contributing equally is one of the powerful keys that unlock the participation process, when employees feel that their involvement matters, they tend to work and contribute more for better execution of the plan adopted to achieve the desired aim. It indeed improves their effectiveness and performance that makes them more perfect. The figure as shown below shows the journey of how cohesiveness enhances the performance of the team.
Every worker is an expert with their own skillset. Some may have a better technical background, while others have great leadership qualities. Merging them will lead to the development of a complete package that can represent the company well and make good money habits for their development. Therefore, active involvement is very crucial for building a cohesive team.
4. Convert Disputes into Unanimity
There can be even a minute reason that gives rise to conflict. If that dispute is healthy, then it can lead to better results. As different people have different mindsets, there is a possibility of generating a situation where their views may not get matched. In that case, if members themselves are able to find a solution that collectively all the members agree and happily work further, then nothing can be greater than this.
But if you feel that it will end up vanishing the team, then you have to get involved in it at the right time to save the team. Understand both parties' views and accordingly take a decision that favors both in such a way that the generation of conflict ends up in unanimity among them.
5. Celebrate Victory
Every achievement matters. Whether it is a bigger one or smaller, do not ever forget to celebrate those moments. Douglas Conant has rightly said that "Learning to celebrate success is a key component of learning how to win in the market." Consider each other's efforts for achieving the goal and appreciate them. It works as a booster for the whole team that motivates them to work more and perform well.
Do events to celebrate the success and also guide the team to do the same for their team. Arrange lunch or dinner parties and also make them free to celebrate the win in their own way. Without forgetting, thanks to every individual for doing their work so well. Such an atmosphere makes the successful launch or update in the product or services more valuable for the whole organization. It works as the biggest incentive ever a team can think to bring off.
6. Enhance Connection Practices
We all are trying to make a cohesive group, but can you tell me the most important part of it? It is none other than communication. Without having adequate contact between the team, how can they share their views with each other? Surely can't. When they get a crystal clear communication channel, they can better understand each other's thoughts.
As a manager, you have to take care that the employees have all the sources and tools to connect. Whenever they feel to contact any member, they should get the accessibility for the same. Consider an example where an employee wants to know about a specific feature of the product from another employee. This takes many hours to just communicate with him. Will it be feasible in today's growing world? Absolutely not.
Now with much-advanced tools and software like Google Hangouts, Microsoft Teams, and Skype, every member can communicate well with the respective person in just a couple of seconds. Such applications are helpful in the workplace as well as in WFH culture. It cultivates team cohesion remotely and leads to the enhancement of their efficiency and productivity. Refer to the figure shown below to see how communication is affecting the team.
7. Give Them Time for Fun
No one likes to work continuously, and if they have to do so, it results in losing their efficiency and productivity. It makes the whole team tiring, and eventually, they lose their enthusiasm to work. It diminishes their cohesive score instead of increasing. To avoid this from happening, provide them adequate time to get chilled out and relax.
You can give them the freedom to take breaks and get some time to use social apps that refresh them. When you allow them to do so, they get some free time and share funny moments with the team. It leads to the development of a good relationship where they interact with each other in a non-work context too. Do you know the actual usefulness of doing such an activity? It boosts employees' morale and their team relationship to support and work without taking much stress under challenging situations.
In A Nutshell
Team Cohesion is about generating the feeling of intimacy, affection, and care for the team members. It helps to keep the employees engaged with their work in a happier and satisfied manner. Despite looking for the size of the cohesive team, look for the possible ways to build a good team that can work cooperatively to give the best results for achieving the goal.
Author Bio
Meet Vara is a passionate content writer and an avid reader, having expertise in creating various ideas for creative writing. He is passionate about researching and exploring blogs, checking out the latest trends, and replicating his expertise in crafting exclusive content. His approach and readiness towards writing quality content are exceptional.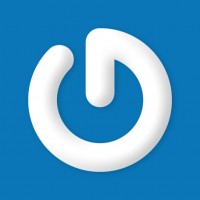 Meet Vara is a passionate content writer and an avid reader, having expertise in creating various ideas for creative writing. He is passionate about researching and exploring blogs, checking out the latest trends, and replicating his expertise in crafting exclusive content. His approach and readiness towards writing quality content are exceptional.